Our Curriculum
Welcome back, we hope everybody had a lovely break and we are really looking forward to beginning our new term.
We will begin this half term with our new book 'King Arthur. This will link with most of our other subject. In History will be exploring – 'Were the Anglo-Saxons really smashing?' We will begin by researching all about the Anglo-Saxons and how they influenced Britain today. Children will become the Angles, Jutes & Saxons and invade another settlement in school. We will then look at how Anglo Saxons lived and their settlements.
Our Science topic is called 'Do all plants and animals start life as an egg?' This will involve looking at different food chains and life cycles! We will be exploring the life of David Attenborough and looking closely at his work and documentaries – inspiring us to record our own documentary. We will also be observing our caterpillars and recording notes through their life cycle.
In Computing, we will be enhancing our digital media and the web skills by designing and building our own website exploring Sutton Hoo.
In Art, we will be exploring, designing, printing and evaluating our own Anglo-Saxon inspired shields with Celtic designs.
Some important information for Year 5 parents/carers:
Year 5 will have P.E. on a Thursday this half term, therefore please ensure that your child has a P.E.kit every week
Children will be taking part in ukulele sessions with Mr Rooney.
Year 5 teachers would like to encourage children to bring in water bottles and a piece of fruit for snack, if they wish. Book bags should be brought in everyday so children do not miss any opportunities to read to an adult.
Year 5 History Civil War Knowledge Organiser Summer 1
Year 5 Science Ageing Knowledge Organiser Summer 1
Extra-Curricular Activities in Year 5
New to the curriculum in 2020 we will now be offering every child in year 5 an opportunity to complete the Lord Derby Award which is based up at the Knowsley Outdoor Education Centre. There is no charge for this award as the school and governing body believe completing the award will have a significant impact upon your child's education.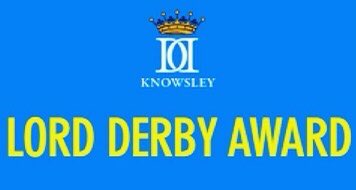 What is the Lord Derby Award?
The Lord Derby Award is aimed at young people aged nine to 13, and is made up of four levels (pink, blue, purple and yellow) with four different categories:
Skill – to encourage visitors to learn something new
Physical – to encourage visitors to get involved
Adventurous activities – to encourage visitors to try something different
Community – to encourage visitors to do something to help others
 Why do your Lord Derby Award?
You will help to make a difference to other people's lives, you will contribute to your community and most of all you will have fun whilst learning new skills and enjoying different experiences that will stay with you for the rest of your life.
Recording
You enter all of the information needed for each of the sections into your Lord Derby Award Participant Handbook. You collect the evidence for each section, like a photograph, report from your teacher, receipt from the swimming baths, etc, which is then verified by an Assessor from Knowsley Youth Mutual. Remember, this is your evidence and must be completed in order to receive the award.
How can parents/carers help?
Parents, carers and leaders are invaluable in encouraging young people to maintain motivation and commitment and reminding them to keep their Lord Derby Award booklet up to date. So, thank you in advance for your commitment and support of the 'Lord Derby Award'.